As the holiday season kicks off, many of us have exciting trips away with loved ones to look forward to. But in the rush, don't forget to get your house in order! There are many ways to prevent a visit from unwanted visitors during your absence.
With the mad dash to the end of the year filled with school holidays, festivities and packing for a much-needed vacation, it can be too easy to forget important jobs like securing your home.
So Click here>> OpenAgent.com.au
While you're away enjoying a well-deserved break, peace of mind is essential. This can come in the form of security cameras or a neighbourhood watch. Unfortunately, thieves take advantage of the best-laid holiday plans and wait for opportune moments to break-and-enter into homes, stealing valuables and causing damage, leaving occupants feeling vulnerable and violated, and coming home to a mess.
Read on for nine tips to keep your home safe from intruders over the festive season.
Tip #1: Ask your neighbours to keep an eye out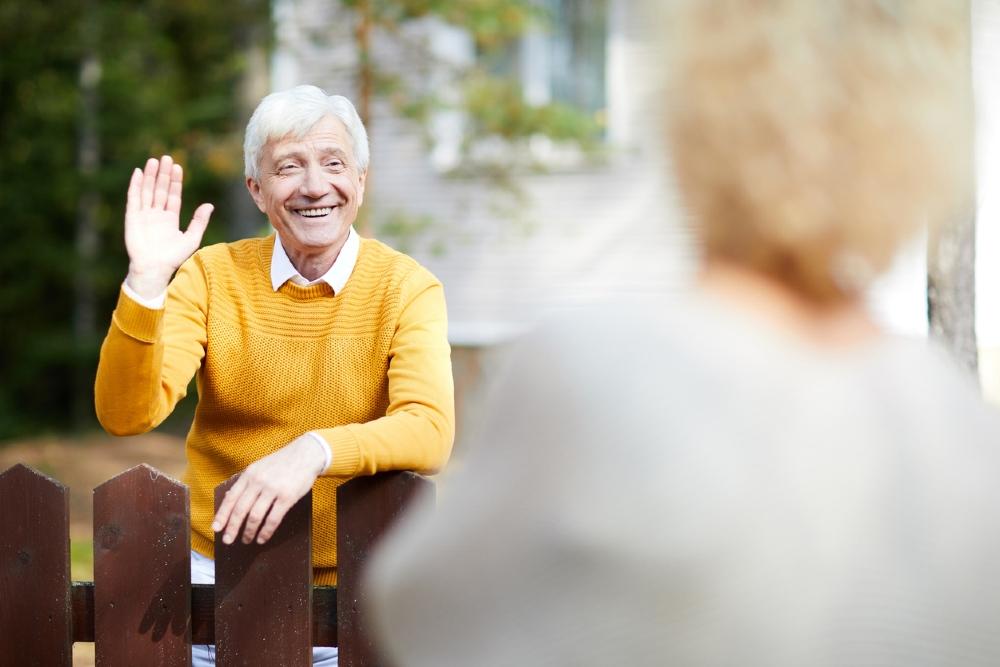 If have neighbours that double up as your friends, it's a good idea to speak to them and let them know of your holiday plans.
Everybody needs good neighbours! It's always a good idea to make friends with the people living next door to you. Before you head off on holiday, make sure you speak to your neighbours and let them know the dates you will be gone.
Hopefully, they'll be more than happy to report on any suspicious activity happening on your property, and they may also be willing to collect your mail and put your bins out too. A mailbox stuffed full of letters is a dead giveaway to a thief that noone has been home for awhile.
Tip #2: Don't announce your travel details online
As best practice, try to refrain from making your humble brag online announcing travel plans - especially dates! Crooked thieves are quite tech savvy these days, and social media gives them the insight they're looking for on your whereabouts, making your home an easy target.
This rule goes for expensive gifts too. That stash of Christmas pressies in your house? They should not become a burglar's ultimate goodie bag! Avoid putting pictures up of new and expensive items on your socials. Even if you think your Facebook or Instagram pages are locked down like a fort, they probably aren't - so don't risk it!
Tip #3: Invest in good home security systems
The foundation of home security is a good set of security cameras and a decent alarm. Fortunately, you're spoilt for choice these days. There are wireless security cameras with motion sensors where you can watch in real time from your smartphone and receive prompt alerts of activity, as well as all sorts of advanced security home systems.
"A DIY security alarm system may sound enticing and affordable, but they can be more easily tampered with and less reliable than a 24/7 monitored system"
A DIY security alarm system may sound enticing and affordable, but you're taking a risk with this choice as they can be more easily tampered with and less reliable than a 24/7 monitored security system. With a monitored system, you'll be notified as soon as the house alarm goes off, and a patrol car will be sent to investigate.
Do lots of research and make sure you find the best home security system and outdoor security cameras to suit your needs.
Tip #4: Keep the line of sight to your house clear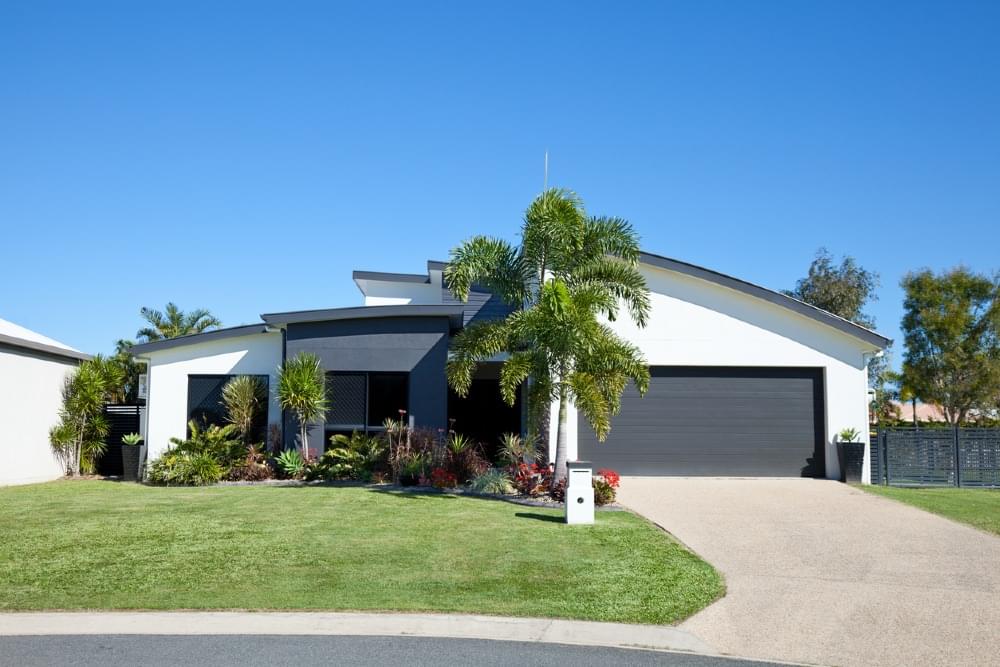 Keeping your front yard neat and trimmed will make your home more difficult to target by thieves looking for privacy.
Get busy before you go on holiday and prepare your home accordingly. Overgrown hedges and bushes can obscure the line of sight to your house from the street. They are an advantage to sneaky thieves seeking privacy. Make sure to trim back foliage around your house so it's more difficult to target.
Tip #5: Assess climbing opportunities
There's a tendency to become complacent with windows above the ground-floor, but this is how many burglars gain entry to a home. Secure bins away from entry points and double check for other objects that could help them get a foot up, such as air-conditioning units, latticework or window grills. Even if you're in an apartment, balconies from below can be climbed so be vigilant with locking doors and windows.
Tip #6: Consider routine garden maintenance while you're away
Nothing says your home is unoccupied more than an overgrown lawn and weedy garden beds. If you're going to be away for awhile, it's worth having someone come to tend to these areas.
Tip #7: Upgrade to timer lighting
When thieves are casing properties, another telltale sign of an empty home is when it remains dark night after night with no obvious signs of activity coming from within the home. A complementary addition to your home security system that solves this problem is timer lighting.
"When thieves are casing properties, another telltake sign of an empty home is when it remains dark night after night with no obvious signs of activity coming from the home"
Pretend you're home with motion-activated or timer lighting. Additionally, you can put your TV and sprinkler system on timers as well. To complete the effect, why not add a pair of weathered boots to the front porch along with a dog bowl and leash? Intruders are often looking for a quick and easy opportunity to break in, and if it looks like someone could be home they could be deterred.
Tip #8: Check all the locks, doors and windows on the property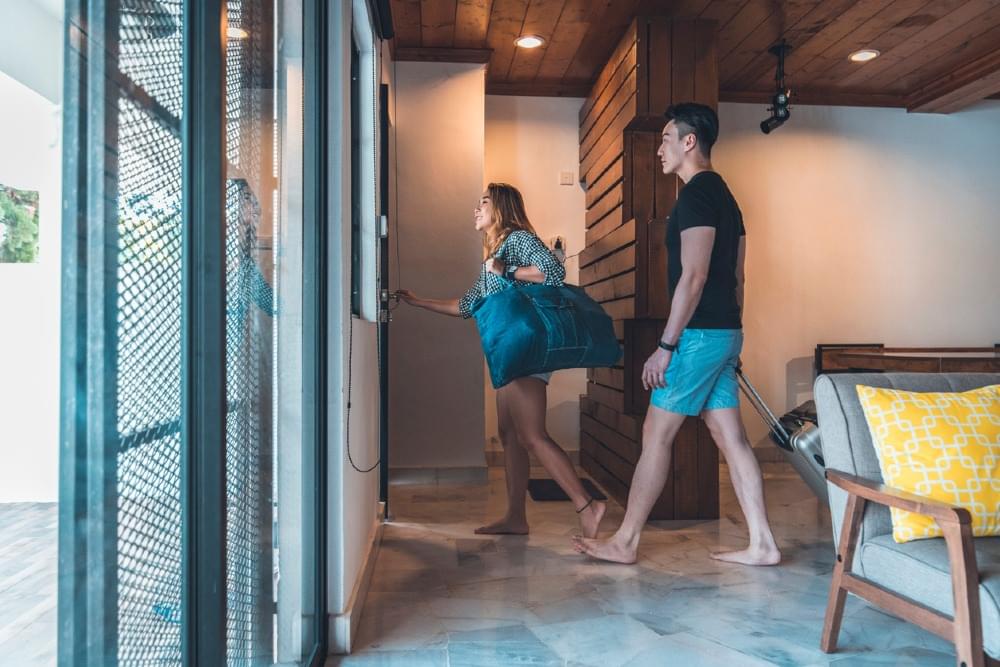 Before you leave your home, ensure your home is secure by locking all entry points
Observe all your window locks for wear and tear that could render them ineffective, and install a deadbolt on the back door so you can lock it from the inside. A wooden rod or metal clips used on sliding windows and doors add extra protection so if the locks are picked the would-be intruder still can't gain entry.
Don't overlook the garage door or the garden shed. Ensuring you have locked your garden shed not only means expensive outdoor items are safer, but it also stops you from giving an opportunist thief the perfect chance to use your tools as break-in items on your own home.
Tip #9: Don't leave expensive items like Christmas presents on display
Simply put, keeping your blinds and curtains closed stops intruders from seeing what's inside. If you have new, expensive items in your home make sure they can't be seen.
"If you have new and expensive items in your home, make sure they can't be seen"
This goes for the packaging they came in too. Any boxes and materials from the items shouldn't be left outside or stored where they can be seen. A thief will see this as their own personal shopping list, and you can bet they know that after they've taken them from you, you're going to replace them. This could have them coming back for a second helping!
Home security systems that add value to a property
Many people aren't aware that the right home security systems can actually increase the value of their home. Home security is a feature that is hotly in demand in Australia currently. Potential buyers are considering how secure and safe they may feel in a home, and they're shopping for peace of mind.
Home security investments buyers are looking for include:
Hardwired home alarm systems that will be left behind
Wired and wireless home security cameras inside and outside the home
Motion-detected exterior lighting and timer lighting
Hardwood or reinforced exterior doors
Deadbolt locks on all exterior doors
Sash locks on windows and security screens